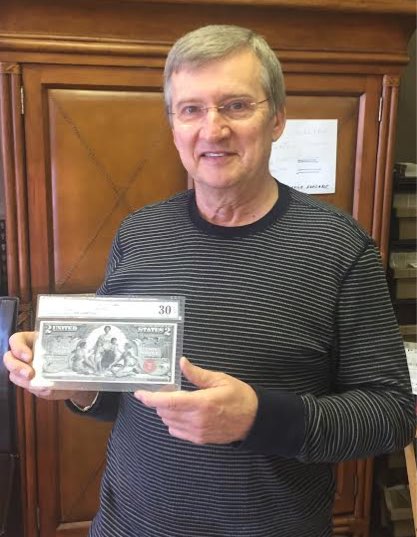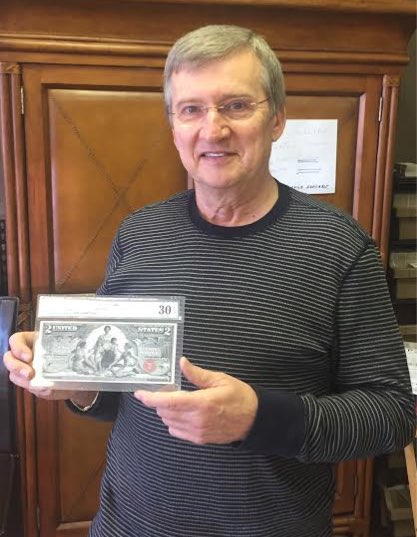 Hi,
I'm John Rusinko, a coin dealer and buyer of silver and gold in Augusta GA. I invite you bring your coin collections, your scrap silver and gold and your unwanted jewelry to my new coin and currency shop in Augusta Georgia where I buy, sell, trade and appraise coins, bills & paper money, buy gold and silver bullion and buy scrap gold and jewelry.
I got my start in the coin and currency industry in Augusta, Georgia in 1992. I was the first person that Herb Clein hired to work behind the counter at his coin shop. I was a welder by trade before going to work for him full time. After working and learning for over 2 years, Herb passed away and I bought the name & ran the business for 6.5 yrs. I then re-located around the country, eventually ending up back in Augusta.
I am a member of several Numistmatic organizations including ANA R-147538, PCGS,CAC & NCBA.
I Buy & Sell U.S. Coins & Currency
I Buy Gold & Silver Bullion
I Buy Scrap Gold Jewelry & Sterling
I am an Authorized Submission Center for Coin Grading & Authenication at PCGS
I am an Authorized Submission Center for Premiun Quality coins to CAC
I am an Authorized Submission Center for Paper Money at PCGS
I am licensed by the State of GA (#423940) to buy scrap gold & jewelry & sterling from the public. (#2464)
I give FREE verbal appraisals for up to 25 items.
Written appraisals are done for a fee.
I also buy unusual items such as mechanical toys, pocket & wrist watches.
I like looking at anything so bring me what you have!
I am available by appointment after hours and on Sundays….Just call.
I will make house calls to Buy coin & currency collections.
Thanks for visiting my website and please
contact us
for more information about our services.
Sincerely,
John Rusinko